KAC Kids Weekend Gatherings run the same time as Weekend Gatherings.
We welcome children from newborn through Grade 6 to join us for an age-appropriate message that is most often in line with the message being heard in the main service. We believe that the church and home should be a partnership, giving families the tools to continue the conversation as they head home, eat meals together, and go to bed. (Deut. 6:6-7)
Lives are changed when hearts are changed and we desire to provide a space where that can happen.  Our safe and inviting environment provides children with a place all their own where they play games, connect, and dive into the Bible.
All our volunteers and staff are fully screened and have reviewed our child safety protocols. A staff member or volunteer who is trained in first aid will be available in the case of an emergency.
Elementary
GRADE 1-6
Children will enjoy gathering with each other as they split their time between Large Group and Small Group time. When children arrive they will meet with their age-based Small Group for a time of connecting with each other and their Small Group leaders. Large Group allows all ages to gather together and hear an age appropriate message in a relevant and engaging way. After hearing the message in Large Group, children will join together with their Small Groups to help them understand the week's "big idea" from the message and how to apply it to their daily life.
Early Learners
PRE-K – KINDERGARTEN
We provide a safe and inviting environment for children ages 3-6 years where they hear a Bible story, complete a craft, and enjoy free play time. Leaders take the time to connect with the children and help them apply the week's "big idea" to their daily life. Student leaders get in on the fun and play with the children helping create a welcoming space and providing the "big buddy" experience.
Nursery
NEWBORN – 3 YEARS
Feel confident leaving your little one with us knowing our volunteers will care for and share Jesus' love with them while you attend the Weekend Gathering. Children from newborns to age 3 will spend their time playing, and having a snack while hearing a short story about Jesus. We believe that even the youngest children experience a moment with Jesus while with us in KAC Kids.
NURSING ROOM
A quiet room off of the Nursery is provided for parents to change diapers, feed babies, and even catch the message if your little one isn't ready for you to leave the room. The room is equipped with gliders, a change table, cribs, and a TV tuned into the message.
START CHILDREN OFF ON THE RIGHT PATH.
AND EVEN WHEN THEY ARE OLD,
THEY WILL NOT TURN AWAY FROM IT.
Where do I drop my child off?
When you enter KAC, either through the main doors or through the Ministry Centre, there are signs that will lead you to the children's area. You will be greeted by a trusted KAC Kids volunteer or staff member at one of our check-in stations. Your registration information will be gathered – child's name, age, grade, your name, cell phone number, and email (optional). Your cell phone number is used to notify you if your child needs you, remember to set your cell phone on vibrate or silent during the gathering.
Once you have given your information, you will be given a name tag/check-in tag for your child, as well as a parent pick-up tag. To ensure your child's safety, your child will not be released without presentation of your parent pick-up tag. Once the tags are on, you will be guided to the proper classroom and introduced to your child's leader.
How long can my child stay with KAC Kids?
We offer age appropriate teachings and large group messages for the entire Weekend Gathering at KAC. Your child is welcome to join us as early as 15 minutes prior to the service starting and we ask that children are picked up as promptly as possible after the service finishes.
Do I need to bring anything?
We provide everything your child needs to have a successful and engaging time at KAC Kids. When necessary, please label all personal items with your child's first and last name before arriving at your child's class. For the safety of our children, all children over the age of 2 must wear shoes. Your child is welcome to bring their own toy/blanket into the Nursery or Early Learners rooms, as long as you inform the classroom teacher or check-in team. We ask that our older children refrain from bringing personal items (including electronic devices) to their classrooms (unless for exceptional circumstances).
Do you serve food?
We provide a small snack in the Nursery and Early Learners room at the end of each gathering time. Each room has age appropriate snacks and we can accommodate PEANUT ALLERGIES, GLUTEN and DAIRY FREE diets. Your child's allergy will be on their name tag and we apply a red sticker to their name tag to alert the classroom leaders of children with allergies. Please ensure that during registration we are notified of allergies at that time, and continue to keep us informed if any new allergies develop. If you would like to provide your own snack for your child, please make sure that it is nut-free, and that it is labelled. The classroom teacher should be notified upon drop-off. On special occasions we will provide a snack in the Elementary class and the above information is considered in choosing the snack options for this age group as well.
Can my child come if they are sick?
For the protection of all our children in KAC Kids, we will not accept a child with a runny nose, cold, fever, rash, persistent cough, diarrhea, flu, or any other signs of illness. We request that you do not place your child in the program if they are experiencing any of these symptoms as they risk exposing other children. Thank you in advance for helping us keep KAC Kids healthy.
Can my child move up to an older age group?
Our rooms are organized to provide each age group and developmental level with activities and messages that are best geared to the particular understanding and attention span of each child's age. Therefore, we do not allow a child to move up into an older child's age group before they reach the appropriate age/grade level.
My children do not like to be apart from each other, can they attend KAC Kids in the same room?
Our rooms are organized to provide each age group and developmental level with activities and messages that are best geared to the particular understanding and attention span of each child's age. On occasion, for new families, we will allow an older sibling to join in with a younger sibling's age group to provide comfort as they adjust to a new space. After one or two times of having siblings stay together, we ask that they attend their own age specific group to receive the lesson that is suited to them.
What curriculum do you use?
Our curriculum is put together from various trusted sources and often coordinated with the messages being taught in the main service during the Weekend Gathering so the whole family can engage and grow together. At times, our curriculum will vary from the message you are hearing if we feel the topic is not one that can be taught in an age appropriate way.
Are there any take home tools?
We provide a regular KAC Kids newsletter that has an "At Home" section providing you with the weekly topic, additional Bible references, a follow up question, and our current memory verse. This can be used before the weekend gathering to provide you with the opportunity to be teaching the material before we do or as follow up material afterwards. Newsletters can be picked up from our resource stands or you can sign up to receive them in your inbox. (Families who attend KAC Kids a few times within a 6 month period and have provided us their email address will automatically be added to our newsletter email list.)
If you are looking for further resources please speak with one of the KAC Kids staff members.
Will my child have a chance to take part in communion?
We believe communion is a sacred activity for believers who understand the purpose of communion and can participate in a meaningful way. Each person reaches this understanding at different times. We encourage families to discuss communion at home to help children make this decision when they are ready. An important milestone to consider is when your child has expressed a personal belief in Jesus.
To help introduce older children attending KAC Kids to what communion is, we set aside one communion weekend every quarter for Grades 4 and 5 students to sit with their parents in the Weekly Gathering. This is a valuable learning opportunity for the children and provides you the chance to guide them through this moment when they are ready.
Grow
Marriage Mentorship
A simple, intentional approach for all couples at any stage of their relationship.
Learn More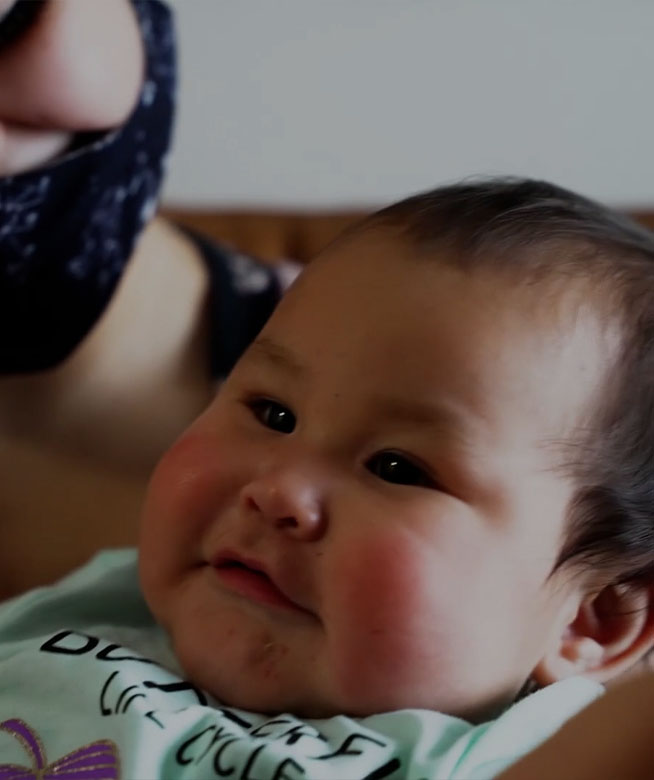 Story
Pregnancy Care Centre
See how KAC has partnered with Hopewell in providing a safe place for women experiencing unplanned pregnancies.
Watch