For unto us a Child is born, unto us a Son is given; And the government will be upon His shoulder. And His name will be called Wonderful Counselor, Mighty God, Everlasting Father, Prince of Peace.
WE'D LOVE FOR YOU TO JOIN US THIS CHRISTMAS EVE
Journey with us on December 24th as we explore how an ancient promise found its fulfillment in the coming of Jesus. Enjoy classic Christmas carols (and a few new ones!), listen to impactful stories, and receive a powerful message of hope.
Choose a service time that's most convenient for you:
Services will be streamed live and available online.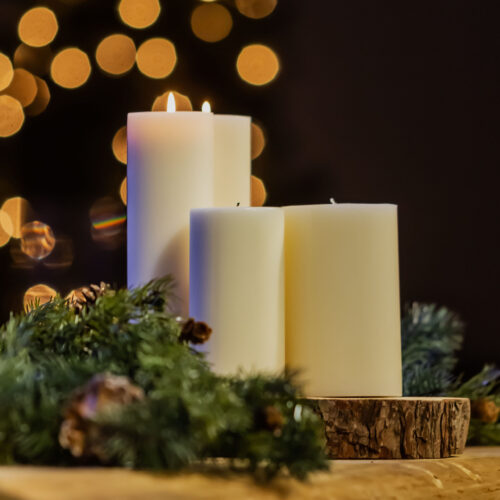 Who are you inviting?
Our Christmas Eve services are great opportunities to invite your friends and family. We have designed a digital postcard to make it easy for you to do so. The process is simple: (1) click the "download invite" button below, (2) save the invite to your desktop or phone, and (3) send the invite as an image in a text message, email, or on social media.
Is the service family-friendly?
Our Christmas Eve services are a family-friendly event for all ages to enjoy together. Activity bags will be provided for children ages 3-11 years old.
Where do I park my vehicle?
We are looking forward to hosting you and your family. Enter our parking lot from Leigh Road. Parking Attendants will be stationed at all entrances to ensure the parking experience is as seamless as possible for you.
What is the 'Live Stream' Venue?
Our Christmas Eve service will be broadcast in real time to our 'live stream' venue. Our team has thoughtfully designed this space to provide you a Christmas experience that is both intimate and inviting. This venue will also serve as overflow when our sanctuary has reached capacity.